A JOURNEY OF DISCOVERY
WITH DR MELANIE WINDRIDGE
Melanie summitted Everest on 21st May 2018 at 4:30am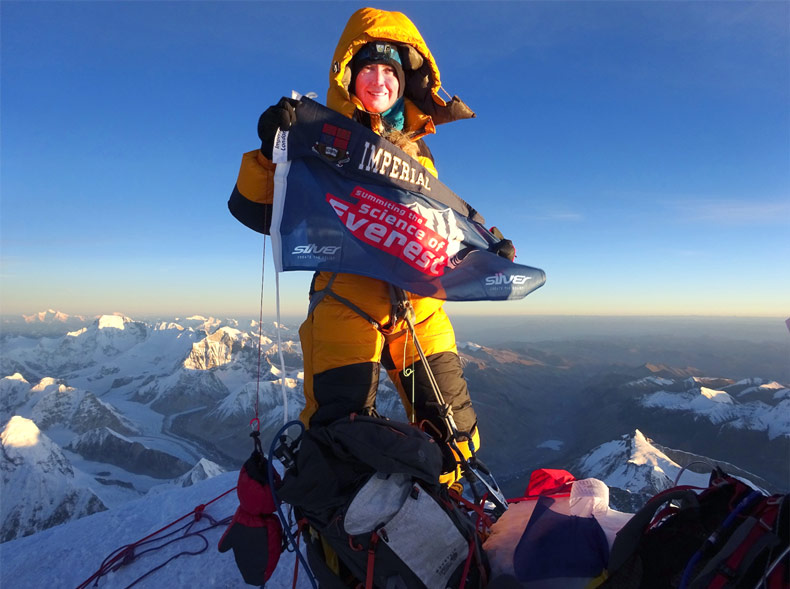 Dr Melanie Windridge is climbing Mount Everest in Spring 2018 and running an outreach project to help inspire young people, especially girls, to reach new heights in STEM and business.
Melanie plans to reach the next generation of scientists, engineers and adventurers with an engagement programme to include: workshops in primary and secondary schools; live-tracking of the climb; and an 'ask me anything' activity.
Check out the Science of the Summit videos to find out about her climb.
For updates follow Melanie on Facebook or Twitter, and subscribe to Melanie's blog Science at Extremes.
When climbing, you can follow Melanie's progress on Live-Tracking provided by 3D Reality Maps with SPOT.
For media enquiries contact David Lewis: david@memetic-comms.com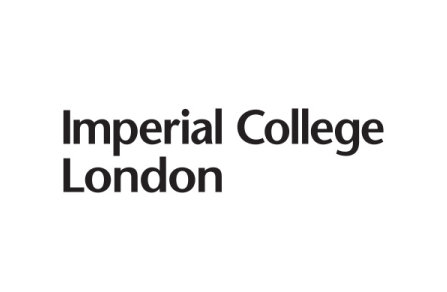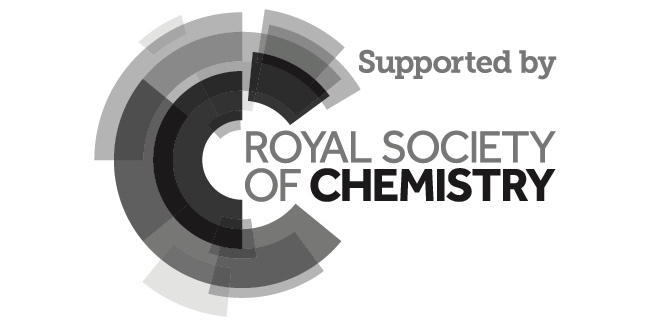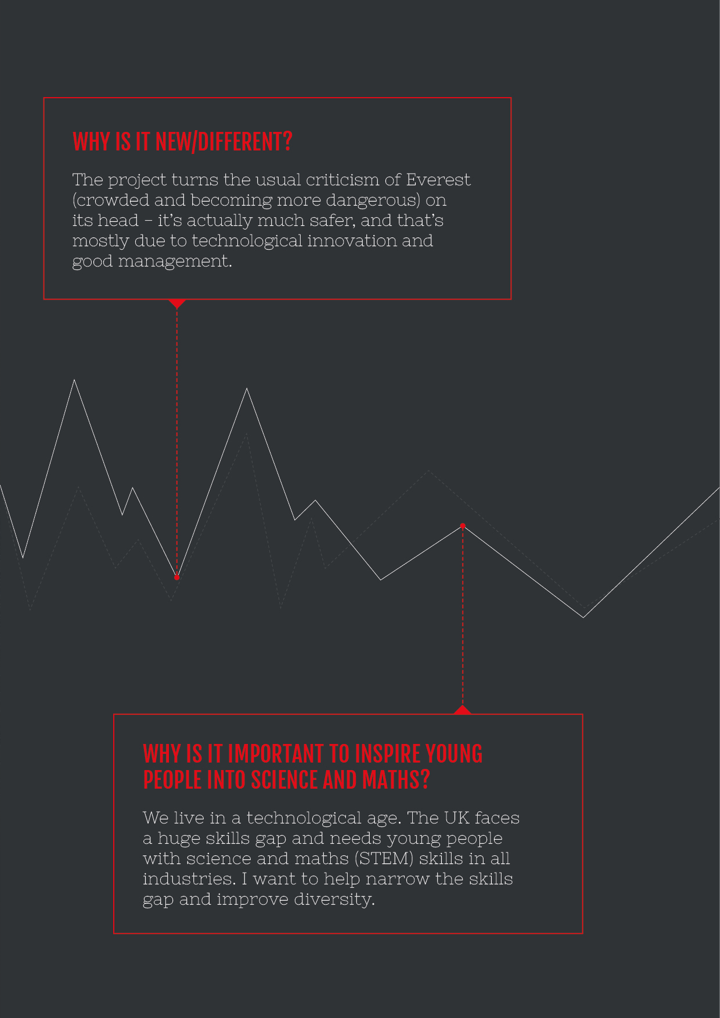 Reaching a wider audience
We'd like as many people as possible to think about the importance of exploration and have an appreciation of science in our world.
We'd like to help students to see science in new and exciting contexts, but also see the links to their everyday lives.
These are the ways we are reaching out:

An engagement programme to include: workshops in primary and secondary schools; live-tracking of the climb; and an "ask me anything" activity

A YouTube video series, hosted on the Institute of Physics channel, on the Science of the Summit – technological advances that improve performance and safety in the mountains

A schools and public lecture tour

A film or TV programme (subject to funding)
Sponsorship opportunities
Everest is the ultimate challenge, regardless of your level. That's why people go; and why they go back. That's why it has the power to inspire so many.

We have sponsorship packages for companies and are crowdfunding to make the Science of the Summit videos, so there are various levels on which to get involved.
Be part of a project showing the importance of technological innovation to human progress and inspire children to study science and maths.
Melanie is funding the climb herself but is seeking contributions to the public engagement programme, which is costing £25,000. Anything raised in excess of this will allow us to make further videos (perhaps even a documentary film of the climb) and increase our media activity and reach. Please consider donating to the crowdfunder.

Official sponsorship packages start at £5k but any amount is welcome as a contribution to the outreach objectives.
GO TO CROWDFUNDING PAGE
Charities
This project is supporting two education and development charities in developing countries. Both charities help the local people to help themselves and, since they are run mostly by volunteers in the UK, your donation goes directly to where it is needed most.
All funds raised will be split 50/50.
Edirisa UK – Founded by Sheila Windridge in 2005, Edirisa UK supports education, health and sustainable enterprise in Southwest Uganda.
Community Action Nepal – Founded by Doug Scott, Community Action Nepal aims to help some of the poorest people on the planet – the mountain people of Nepal.
DONATE


We encourage schools to get involved and fundraise with us. Run a non school uniform day,
have a bake sale, or host a snow ball. What could your school do?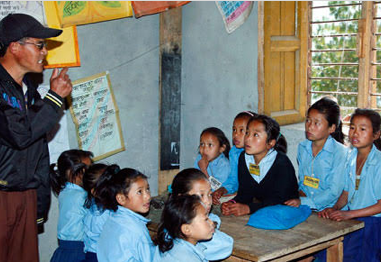 Proud supporters